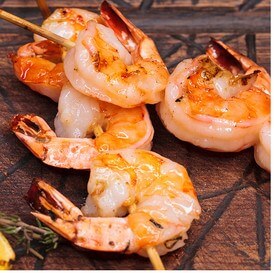 If you're for tasty, authentic and delicious Caribbean inspired food, check out Bahama Breeze! They got beef empanadas which are Handmade pastries filled with savory beef and potatoes! If you want jerk, they got it. They make wings marinated in authentic Jamaican jerk seasonings and served with crisp skin. They got a bunch of Carribean favorite foods including oxtail served with green beans and white rice. They got Ropa Vieja that are plantain bowls loaded with tender braised beef over yellow rice. And they got Jamaican dishes like jerk chicken, pulled jerk pork, beef empanada, braised greens, sweet plantains, white rice and black beans. Yum! Yum! Yum!
FAQ Questions and Answers
Is Bahama Breeze expensive? They have food items starting from under $10. Big salads can cost around $10.
What time is Bahama Breeze happy hour?
Happy Hour Monday – Friday 4:00 PM – 6:00 P.M
What kind of restaurant is Bahama Breeze? It's Caribbean food.
Does Bahama Breeze have vegan food? Yes!
Menu
Appetizers
Beef Empanadas
Firecracker Shrimp
Chicken Quesadilla
Lobster & Shrimp Quesadilla
Skillet-Simmered Jerk Shrimp
Coconut Shrimp
Crab & Avocado Stack
Spinach Dip & Chips
Jamaican Chicken Wings
Tostones with Chicken
Buttermilk Chicken Jibaritos
Calamari
Chorizo Meatballs
Goat Cheese & Bell Pepper Dip
Conch Fritters
A Bahamian Fave; a fritter made with conch, corn and also bell peppers fried golden.
---
Snacks & Small Plates
Soups
Side Salads
Entrée Salads
Caribbean Favorites
Steak & Pork
Seafood
Fresh Catches
Chicken
Burgers
Tacos
Sandwiches
Bahama Breeze Locations
Videos
More Websites