Cheddar's Scratch Kitchen Nutrition
One of things we really like about the Menu is that they put a nutritional menu online.
This is a menu that tells you how many calories you're eating. Also it shows the proteins, fats, sugars and etc.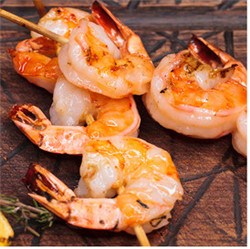 We've not seen many restaurants do this. So we think they are being very responsible and informative to the general public. See the menu below.

Cheddar's Scratch Kitchen Nutritional Menu
Cheddar's Scratch Kitchen Menu Putting your nutritional menu online is something we've not seen before. Our hats are off to Cheddar's! This is a great idea. It helps those of us who want to look at the restaurant's food ahead of time and figure out what to eat. We cannot compliment them enough for making this menu. Here is an example of the menu below.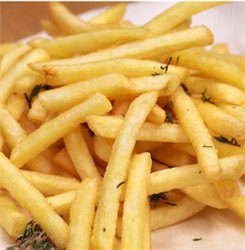 But the food is done with a twist or a style that is unique to Cheddar's. Here are their entrees below.
The menu is located here.
PASTA Shrimp, chicken, sausage, peppers, onions and pasta tossed in Cajun Alfredo sauce. Served with toasted garlic bread
VEGETABLE salad or bowl of soup, choice of four made – from-scratch sides.
SHRIMP Grilled chicken and shrimp topped with freshly prepared pineapple pico de gallo over rice, two sides

Sample Menu
We are not the Cheddar's restaurant. We are a Florida Food fan site. So please check with the actual restaurant for their menu. They've got many tasty things to eat and many sides like fresh cooked dishes and sides like Onion Rings, french fries and so much more. Fresh, new and popular things to eat are all here at Cheddar's! These are sample prices. To see the actual prices you should go to their website and see the prices and their policy.
| Appetizers | | |
| --- | --- | --- |
| Chips & Queso | | $4.79 |
| Santa Fe Spinach Dip | | $5.79 |
| Cheddar's Cheese Fries | Small | $5.79 |
| Cheddar's Cheese Fries | Regular | $7.29 |
| Chicken Tender Basket | | $7.29 |
| Loaded Russet Potato Skins | | $7.49 |
| Chicken Fajita Quesadilla | | $8.79 |
| Ultimate Nachos | | $8.79 |
| Onion Rings | | $5.29 |
| Wisconsin Cheese Bites | | $6.99 |
| Triple Treat Sampler | | $9.29 |
| Soups | | |
| Chicken Tortilla Soup | Cup | $3.29 |
| | | |
| Baked Potato Soup | Cup | $3.29 |
| | | |
| Ultimate Lunch Combo | | |
| Choice of Half-Sandwich & 1 Pairing | | $6.79 |
| Choice of Half-Sandwich & 2 Pairings | | $7.79 |
| Scratch Burgers | | |
| The Original | | $5.99 |
| Bacon Cheeseburger | | $7.99 |
| SmokeHouse Burger | | $6.99 |
| Salads | | |
| Caesar Pasta Salad | | $8.49 |
| Crispy Chicken Salad | | $8.79 |
| Grilled Chicken Pecan Salad | | $8.79 |
| Signature Salad | | $10.29 |
| Sandwiches | | |
| Maple Bacon Chicken Sandwich | | $8.29 |
| Buffalo Chicken Wrapper | | $8.49 |
| Cheddar's Club | | $7.99 |
| Monte Cristo | | $8.49 |
| Philly Cheesesteak | | $8.49 |
| Favorites | | |
| Chicken Fried Steak | | $9.29 |
| New Orleans Pasta | | $10.79 |
| Vegetable Plate | | $7.49 |
| Key West Chicken & Shrimp | | $9.99 |
| Gigi's Baked Spasagna | | $9.49 |
| Steaks | | |
| 6oz. Top Sirloin | | $9.99 |
| 8oz. Top Sirloin | | $11.49 |
| 12oz Ribeye | | $14.99 |
| 20oz Bone-in Ribeye | | $19.99 |
| House-Smoked Baby Back Ribs | | |
| Half Rack | | $10.99 |
| Full Rack | | $15.79 |
| Combinations | | |
| Chicken Tenders & Shrimp | | $10.79 |
| Top Sirloin Steak | | $13.49 |
| Top Sirloin Steak & Ribs | | $14.79 |
| Half Rack of Ribs & Shrimp | | $14.49 |
| BBQ Chicken & Half Rack of Ribs | | $13.99 |
| Top Sirloin Steak & Shrimp | | $13.99 |
| Half Rack of Ribs | | $14.29 |
| Lighter Side | | |
| Lemon Pepper Whitefish | | $8.29 |
| Grilled Baja Chicken | | $8.79 |
| Citrus Miso Glazed Salmon | | $8.99 |
| Sweet Heat Chicken & Shrimp | | $8.99 |
| Chicken | | |
| Chicken Tender Platter | | $8.99 |
| BBQ Chicken Platter | | $8.99 |
| Chicken Pot Pie | | $7.79 |
| Dijon Chicken & Mushrooms | | $9.79 |
| Lemon Pepper Chicken | | $8.99 |
| Grilled Chicken Alfredo | | $9.49 |
| Country Chicken Fried Chicken | | $10.49 |
| Fish | | |
| Blackened Redfish W/ Crab Sauce | | $14.29 |
| Grilled Salmon | | $10.99 |
| Cornmeal Catfish | | $9.79 |
| Grilled Catfish | | $9.79 |
| Grilled Tilapia & Shrimp with Mango Salsa | | $9.99 |
| Beer Battered Fried Shrimp | | $10.79 |
| Fish Tacos | | $7.79 |
| Sides | | |
| Steamed Fresh Broccoli, Black Beans, Buttered Off-The-Cob Corn, Mac & Cheese, Freshly Made Coleslaw, Seasoned Rice, French Fries, Broccoli Cheese Casserole, Mashed Potatoes, Red Beans & Rice, Loaded Baked Potato, & Southern Green Beans | | $2.49 |
| House or Caesar Salad | | $3.79 |
| Honey Butter Croissants | 3 Croissants | $2.99 |
| Kids | | |
| Grilled Cheese | | $4.99 |
| Chicken Tenders | | $4.99 |
| Junior Burger | | $4.99 |
| Mac & Cheese | | $4.99 |
| Penne Pasta Marinara | | $4.99 |
| Grilled Chicken | | $4.99 |
| Desserts | | |
| Dessert Minis | Each | $1.49 |
| Dessert Minis | Trio | $3.99 |
| Hot Fudge Cake Sundae | | $5.49 |
| Cheddar's Legendary Monster Cookie | | $4.99 |
| Apple Crisp A La Mode | | $4.99 |
Appetizers, $4.79 – $9.29
Chips & Queso
Santa Fe Dip
Cheddar's Cheese Fries
Loaded Russet Potato Skins
Fajita Quesadilla
Ultimate Nachos
Onion Rings
French Fries
Wisconsin Cheese Bites
Triple Treat Sampler
Soups, $3.29 – $4.29
Tortilla Soup
Baked Potato Soup
Ultimate Lunch Combo
Choice of Half-Sandwich & 1 Pairing
Choice of Half-Sandwich & 2 Pairings
Scratch Burgers, $5.99 – $10.79
The Original
Bacon Cheeseburger
SmokeHouse Burger
Salads
Caesar Pasta Salad
Grilled Chicken Pecan Salad
Sandwiches
Maple Bacon Chicken Sandwich
Maple Bacon Chicken Sandwich
Buffalo Chicken Wrapper
Cheddar's Club
Monte Cristo
Philly Cheesesteak
Favorites
New Orleans Pasta
Gigi's Baked Spasagna
Steaks $9.99 – $19.99
Combinations, $8.29 – $14.79
Chicken, $7.79 – $10.79
Fish, $9.99 – $15.99
Sides, $1.49 – $4.99
Kids Meals, $4.99
Dessert, $1.49 – $4.99
Cheddar's Scratch Kitchen Restaurant Locations in Florida