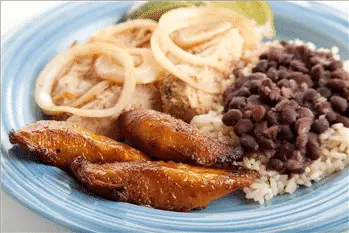 Seafood
Breakfast Food
Brunch
Coconuts offers delicious food and it's a local favorite. Some of the items on the menu are tiger prawns, blue crab, conch fritters, lobster roll sandwiches and more. Here is their location.
429 Seabreeze Blvd
Fort Lauderdale, FL 33316
(954) 525-2421
American Food
Burgers
Key Lime Pie
Gilberts offers American food like burgers and such. But they're making gourmet burgers. We say this all the time. "Don't leave Florida without getting Key Lime Pie." Gilberts has got Key Lime Pie so do yourself a favor and get it.
1821 Cordova Rd
Fort Lauderdale, FL 33316
(954) 768-8990
925 Nuevo's Cubano's
Cuban Food
Latin American Food
925 Nuevo's Cubano's does Cuban and Latin American food. You'll find the cuban sandwich "Cubano" also you'll find other Cuban sandwiches and foods. Get the Cuban Sandwich. If you're visiting Florida and you're in Fort Lauderdale go here and get the cuban sandwich. The Cuban sandwich is what defines South Florida and you'll get yourself later when you get back to where ever you're from you have not eaten a Cuban Sandwich.
925 N Andrews Ave
Fort Lauderdale, FL 33311
(954) 806-8375