Crab Legs – When and Where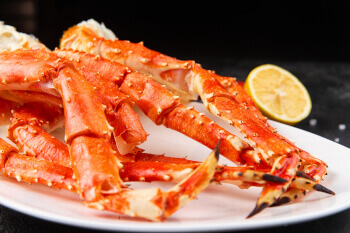 Crab Legs Miami – If you love seafood, you'll love crab legs in Miami. Crab legs are served by several Miami restaurants that specializes in the delicious and succulent crab legs. The restaurants are located in a hip area of Miami and has a cool and trendy atmosphere. If you're looking for a delicious and luxurious seafood dinner, check out the restaurants below.

Please be sure to call ahead. Information changes a lot. We try to be accurate. But we cannot always provide the most up to date information. So please call ahead.
More Crab Leg Restaurants
Chow Down At These 5 Crab Restaurants In Miami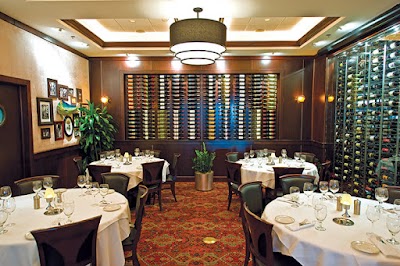 Photo Courtesey of: Truluck's Ocean's Finest Seafood and Crab
Truluck's Ocean's Finest Seafood and Crab
Address: 777 Brickell Ave, Miami, FL 33131, USA
Main Phone: (305) 579-0035
Visit the Truluck's Ocean's Finest Seafood and Crab Website
With over 125 years of experience, Truluck's Ocean's Finest Seafood & Crab is the go-to destination for seafood lovers in the area. The menu features fresh and expertly prepared seafood items, including crab legs, shrimp, scallops, calamari, oysters and more. Whether you're looking for a quick bite or a full seafood meal, Truluck's has something for everyone.
View Truluck's Ocean's Finest Seafood and Crab on Google
Latitude: 25.766409
Longitude: -80.189904
Did you know that Truluck's Ocean's Finest Seafood and Crab rates 4.6/5 based on 1507 total ratings?
Reviews for Truluck's Ocean's Finest Seafood and Crab
Layla Harris
5/5
a month ago
Ask for Paola to serve! She's absolutely amazing! Won't regret the service from her.I love this place , she made us feel right at home while experience there was great! Brilliant service great food and good times is what to expect when you go here One of the absolute BEST waitresses you can EVER be served by!!! Beautiful, fun, and alive for one exciting night!! Don't forget to ask for her favorite plates, she doesn't disappoint (;
Mike Robinson
1/5
a month ago
Extremely disappointing and odd experience. Arrived to lunch with my wife as we are visiting from another city. Spoke with a hostess and requested a table in main dining room or bar area. Was met with a very strange gaze from the hostess and was told that they were understaffed and unable to seat us anywhere. Shortly after, as we were waiting for Our car service, a group of about 5 people came in an were seated immediately. Not sure what happened there and don't want to speculate. None the less it was quite puzzling and strange. A real head scratcher. We are restaurant owners ourselves and would have appreciated a real explanation as to why we were turned away. I am a white male, and my wife a black woman. The group that walked in were white males and 1 white woman. Both of us were nicely dressed for the weather and are no strangers to fine dining etiquette. I was in Jeans and short sleeved shirt, my wife in shorts and silk button down top. Dress code states that dress shorts are permitted. I reviewed it just trying to search for justification for the encounter and denial of service. Also, I would imagine if somehow dress code was an issue, she would just say that so that we are clear for next time. Absolutely hate to pull the "race card" and do not like to write negative reviews, but this encounter left us extremely confused. Will definitely be following up on this one. We had our car take us to a neighboring oyster bar and were seated immediately. Puzzled.
Jason Covert
5/5
5 months ago
Truluck's Miami, It was an unbelievable experience from beginning to end. The staff heard my special request in the reservation and delivered by putting their own spin on roses with rose petals all over the table for my special one. That set the tone for one of the most magical nights we have had in our lives—picture perfect. The food was incredible from the salmon to the New York strip. The staff including the amazing waiter and bartender hit the mark. The manager made sure everything happened and we couldn't be happier. Thank you for setting the vibe for a special night and the service. Best, Lucky in love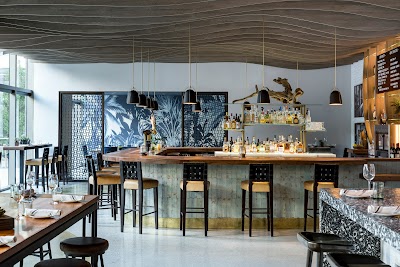 Photo Courtesey of: The River Oyster Bar
Did you know that The River Oyster Bar rates 4.6/5 based on 1148 total ratings?
Reviews for The River Oyster Bar
Albert Guerrero
5/5
3 weeks ago
Wow, this place is great. Fun happy hour. Lots of pretty people. Great service. Friendly faces. A winner, baby. You're lucky if you find Rain on a busy night! She's super woman. Makes the best drinks in the blink of an eye.
Porscha Dillard-Morton
5/5
3 weeks ago
I am looking for a place like this in my area. All of the seafood was so fresh and presented perfectly. My bestie was craving oysters and they did not disappoint. We ended up getting the seafood platter with lobster, clams, shrimp and of course oysters. Our server kept giving us excellent recommendations. Whenever I'm back in Miami, this will be one of my first stops.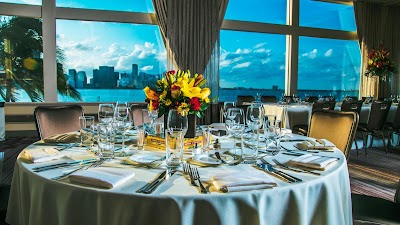 Photo Courtesey of: Rusty Pelican – Miami
Did you know that Rusty Pelican – Miami rates 4.4/5 based on 5493 total ratings?
Reviews for Rusty Pelican – Miami
TaTi Za
5/5
4 months ago
I came here for Mother's Day and what an experience it was!! From the moment I got to valet the guys were super helpful with my twins and I. They held the umbrella for me to take out the kids from the car and all. Then when when I got in I was greeted with a glass of champagne. Then as my friend and kids were sat we got lucky to have the BEST WAITER IN TOWN – Justin. This guy knows his stuff. He knew exactly how to guide us with the food choices. Plus He was on top of the ball knowing exactly when to come to our table when needed something: refilling our water, bringing us more napkins when he noticed the kids had used it all, being attentive with our kids by playing with them, and never coming off overwhelming. I absolutely loved him and made it worth the money. Honestly, if you come here ask for Justin and you'll see what I'm talking about. He is good at his job and you can tell he enjoys being attentive to his customers. The food was delicious and well cooked and our experience was ended with a little bath bomb gifted to each mom at the table from the restaurant. AMAZING AMAZING AMAZING! I will totally come back!
Nori Pino
5/5
a month ago
I had not been to the Rusty Pelican in over 5 years and it was such a great experience. All of the food was delicious from the appetizer to the main dish to the desserts! It was my dad's birthday and Amanda our waitress made it so special. She was excellent! We had the see bass and halibut and it was so good. Special kudos to the valet guys who ran through heavy rain to get our cars. I will definitely be back Thank you.
Melanin Kisses
5/5
3 months ago
Took my mom and sister here for a Mother's Day brunch and we all had a wonderful time. Although we made a reservation, we ended up being about half an hour late but they were still able to hold our table for us after we called to let them know. The view of the water was beautiful and the food was delicious. Our pitcher of red wine sangria was also very good. My only gripe were my French toast. They come in a great portion but the taste wasn't what I was looking for. They seemed to be fried using hush puppy or conch fritter batter and they were a lot greasier than I was hoping for, but other than that everything was great. Our server, Guillermo, was very attentive and very friendly. I would definitely return and recommend to anyone to go.
Crab Legs Near Me
Crablegs are a type of seafood that is often found near the shore. They are typically small, white fish that can be fried, boiled, or steamed. Some people enjoy crablegs as a snack or as part of a meal.
King Crab Legs
King crab legs are a delicacy that many people enjoy. They can be found in many grocery stores and some restaurants. They are usually costly, but if you can find them at a discounted price it is worth it.
Crab Legs Miami Beach
Crab legs are a popular seafood item in Miami Beach. There are many places to get them, but most people go to the Crab House on Collins Avenue. Crab legs can be expensive, but they're worth it because they're so good. So find yourself some crab legs Miami beach!
Crab leg buffets
Crab leg buffets are a great way to enjoy fresh seafood at a fraction of the cost of dining out. Whether you're looking for a quick lunch or an afternoon snack, there's a crab leg buffet near you. Make sure to check out the menu and select the items that appeal to you, as some buffets include more than just crab legs.
All You Can Eat Crab Legs Miami
If you're in Miami and looking for a seafood feast, you won't go wrong with all you can eat crab legs at Joe's Stone Crab. The restaurant is known for its fresh seafood and the quality of the crabs is top notch. In addition to the crab legs, Joe's Stone Crab offers other seafood items such as shrimp, fish, oysters and clams.

All You Can Eat Crab Legs Near Me

Restaurants With Crab Legs Near Me

Crab Legs Near Me Restaurant
When it comes to seafood, Miami has something for everyone. Whether you're a fan of grilled fish or want to indulge in some fresh catches, there's a buffet fit for you on any given day. And since seafood is one of Miami's most popular dishes, chances are you won't have trouble finding a seafood buffet in Miami to enjoy your meal.