The Juicy Crab – If you're looking for a seafood feast that will leave you feeling satisfied, then you need to check out The Juicy Crab restaurant! This establishment has a menu that is filled with delicious seafood options that will leave you yearning for more. From fresh crab legs to succulent shrimp, this restaurant has something for everyone. Plus, their prices are very reasonable, so you can indulge in all of your seafood cravings without breaking the bank.
Locations
Orlando, FL
Jacksonville, FL and Pembroke Pines, FL
The MENU
Seafood Combo
Blue Crab – A must have favorite when it is in season.
Lobster Tail – Sweet and tender lobster meat
King Crab Legs – Crack into sweet king crab meat
Dungeness – Tender and sweet and very meaty.
Shrimp (No Heads) – A recommended favorites to add to any Cajun seafood boil.
Shrimp (Head on) – Shrimp with head on is preferred choice to add in seafood bag.
Snow Crab Legs – They have a sweet and delicate flavor. zone of their most popular items.
Crawfish – Stronger flavor and are usually much meatier.
Clams – A great addition to any Cajun seafood boil pick.
Green Mussels – Tender and juicy and have a great distinctive flavor.
Black Mussel – Tender and juicy and have a great mild taste.
SOMETHING FRIED MENU
Fried Shrimp – 8 pcs large shrimp deep fried to a golden brown.
Fried Tilapia – 4 pcs tasty crunchy fried tilapia
Fried Catfish -4 pcs catfish deep fried to a golden brown.
Fried Chicken Tenders – 4 pcs delicious chicken tenders
Fried Oysters – 10 pcs fresh tasting oyster with a crispy light crust
Fried Whiting Fillet – 2 pcs deep fried whiting fillet
SIDES
Cajun Fries – Crispy fries with Cajun Seasoning
Boiled Eggs – A perfect add-in option to your seafood
French Fries – Crispy cut French fries
Sweet Potato Fries – Those are perfectly crispy and crunchy
Coleslaw – A creamy coleslaw made fresh everyday
Corn on the cob – 3 pcs corn on the cob steamed and served hot
Boiled Potatoes – A perfect add-in option to your seafood combo
Steamed Rice – Served hot
APPETIZERS
Hush puppys, Fried cheesesticks, Onions Rings, Fried calamaria, Oysters, Chicken Wings Flavor selection for chicken wings: Breaded, barbecued, buffalo, chowder & lemon pepper.
ONION RINGS
15 pcs onion rings are battered and fried until crispy
FRIED CHEESE STICKS
6 Fried Cheesesticks Fried to a golden brown with Marinara Dipping Sauce
POPCORN SHRIMP
Shrimps are breaded and fried until golden and crunchy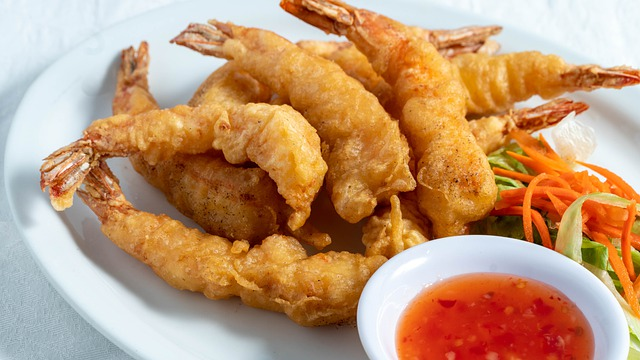 CHICKEN WINGS
Chicken wings are always served hot and crispy: breaded or plain.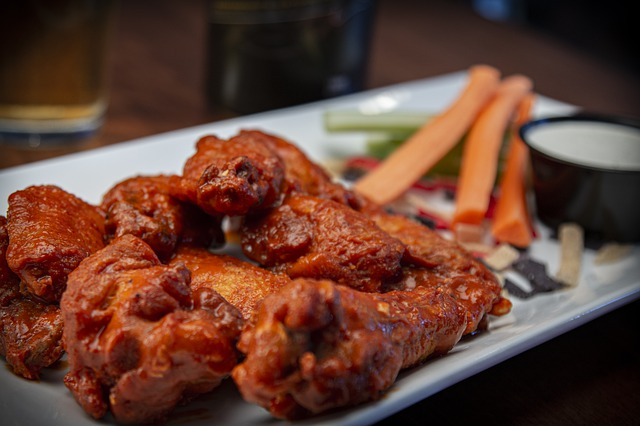 DESSERTS
Molten Chocolate Cake – Rich and fudgy chocolate lava cakes
Carrot Cake – A wonderfully moist and fluffy carrot cake
Cheesecake -Rich and creamy Cheesecake topped with whipped cream
Red velvet Cake – Incredibly soft and moist cake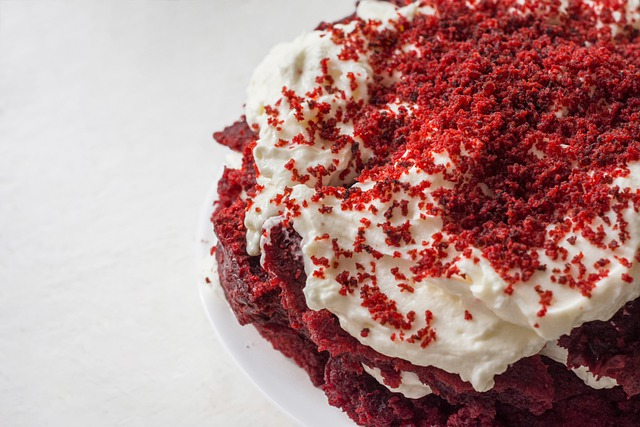 ALL PICTURES SHOWN ARE FOR ILLUSTRATION PURPOSE ONLY
How much does Juicy Crab cost?
Here's a quick breakdown of the prices.
A small plate of fried rice or plantain chips is $2.50 and a large plate is $3.50. You can also get a half-and-half order that gives you two small plates for $3.
Juicy Crab's main entrees range from $8 to $15, which includes one side dish and one soft drink (or beer). If you want to add on another side dish, it'll cost an extra dollar per person.
Does Juicy Crab sell alcohol?
Juicy Crab is a family restaurant, so we do not sell alcohol. However, we do have an excellent selection of wines and other beverages that you can enjoy while dining with us or taking your meal home.
We invite you to come visit us soon!
Can you order Juicy Crab to go?
You can order Juicy Crab to go if you have a car or can get to a restaurant.
If you want to order Juicy Crab online, please visit our website at https://www.thejuicycrab.com/locations/. Click on online ordering. In addition, if you would like to call us and place your order over the phone, please go to this link https://www.thejuicycrab.com/locations/ and call the restaurant.
Can you make reservations at Juicy Crab?
You can call Juicy Crab to make reservations.
You can also make reservations online at https://www.thejuicycrab.com/locations/.
If you're going out with a group, we have several options for large groups and small groups alike. Just let us know how many people you want to bring, and we'll make sure they get seated together!
Does Juicy Crab take EBT?
Yes, Juicy Crab accepts EBT. But call the restaurant first to make sure.
If you want to pay with EBT at Juicy Crab, however, it may not be as simple as just handing over your card and swiping. Instead of having a payment terminal on the table or in the restaurant's front lobby, you'll have to go through a different process:
You need to fill out an application form before buying anything from Juicy Crab (even if you're paying with cash). The only thing that's required on this form is your name and address; there are no questions about income level or other sensitive information like that.
Once you've filled out their application form and handed it back in at their register area/check-out line, they'll print out two copies—one for them and one for you! This second copy is proof that your purchase was authorized by EBT payments system; once they give it to you (and before they give back any change), make sure both sides have been stamped by Juicy Crab staff so that those who dole out money know not just how much has been spent but also how much more needs spending before the transaction can be considered complete.
Can you buy Juicy Crab sauce?
Juicy Crab Sauce is available for purchase at several retailers across the US and in Canada. The sauce is available in bottles, jars, packets and takeout packets for takeout orders.
The sauce can be purchased online or at the following stores:
How many Juicy Crab locations are there?
There are several Juicy Crab locations in the United States. The company is a chain restaurant, meaning that it has multiple locations nationwide. If you've been to one of these restaurants, you know that it serves seafood, including crab and other types of fish. The menu also features various appetizers like shrimp cocktail and po' boys (a type of sandwich).
Can you order Juicy Crab online?
You can order Juicy Crab online or by phone! We offer a wide range of delicious seafood, and we're happy to help you find something that you'll love.
We have an extensive menu full of delicious, fresh seafood options for lunch and dinner. You can order our famous crab legs or choose from other favorites such as soft shell crabs, jumbo shrimp cocktail and oysters Rockefeller.
If you want to go to Juicy Crab you can call the restaurant or go online to find out more information.
If you want to go to Juicy Crab, you can call the restaurant or go online to find out more information. You can also get Juicy Crab sauce online and buy it for your own home use.