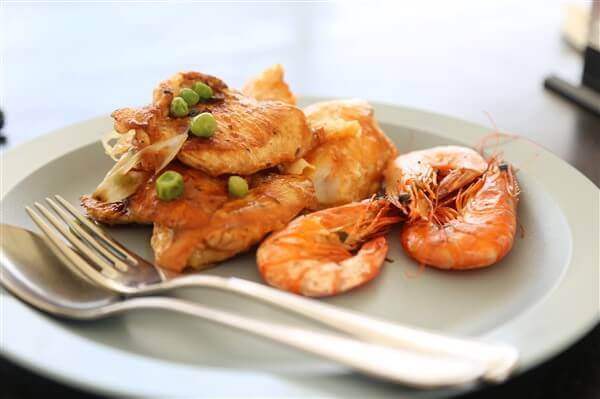 West palm Beach Restaurants – Palm Beach County is home to some of the world's most famous restaurants. From extravagant steakhouses to casual comfort food spots, you will never run out of options in this area.
Hullabaloo
Hullabaloo
517 Clematis St, West Palm Beach, FL 33401
Google Maps
Mon-Sun 11:30 am – 2 am
Menu items: Pork chop, sausage and peppers, Scottish salmon, pizza, and more –
Website
City Cellar Wine Bar & Grill
City Cellar Wine Bar & Grill
700 S Rosemary Ave, West Palm Beach, FL 33401
Google Maps
Mon-Sun 11:30 am – 10 pm
Menu items: Hearth baked pizza, dry aged steaks, fresh pasta, seafood, and more
Website
Cafe Sapori
Cafe Sapori
205 Southern Blvd, West Palm Beach, FL 33405
Google Maps
Mon-Sun 11:30 am – 10 pm
Menu items: Northern and Southern Italian cuisine, signature Saporitini, and more
Website
The Regional Kitchen & Public House
The Regional Kitchen & Public House
651 Okeechobee Blvd, West Palm Beach, FL 33401
Google Maps
Mon-Sun 11:30 am – 10 pm
Menu items: Fried chicken, smoked brisket, pork belly, shrimp and grits, and more
Website
El Verano
El Verano is a Mexican restaurant that offers the perfect blend of authentic flavors and South Florida's trendy vibe. It has a relaxing atmosphere, amazing margaritas, and a menu to suit everyone's tastes. The restaurant is located in the downtown area of West Palm Beach. One of the great things about El Verano is their happy hour specials. Their happy hour runs from 3-7pm on weekdays, which includes $2 tequila shots, $3 house margaritas, and 2 tacos for $5! Plus there are great daily specials like wings and nachos for under $4! At El Verano, you can enjoy delicious food in an upscale setting or have an affordable meal with friends at happy hour.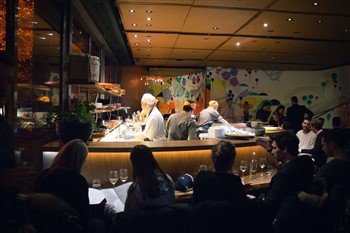 Marrakesh
This restaurant is located on the Intracoastal Waterway. They specialize in Moroccan food, which includes a number of specialties like chicken, lamb, and veggie dishes. This is a great place to go for a romantic dinner or an after-work casual meal.
The Capital Grille
If you want a steakhouse with an upscale feel, then The Capital Grille is the perfect place for you. This restaurant has a luxurious interior and offers a variety of high-quality steaks, seafood, and vegetables.
Asia from Cuba
This restaurant is a unique fusion of Chinese and Cuban cooking. It's a great place to go if you want a taste of Asia in the Palm Beach area. The food here is fresh, healthy, and delicious. Great dishes include scallops with mango salsa and a mango-chili sauce, blackened redfish with coconut cream sauce, and crispy duckling with orange glaze. Another restaurant worth checking out is the Caribbean Pit Stop. This place has an eclectic mix of Caribbean flavors all in one location. From jerk chicken to oxtail stew, there are so many delicious options on the menu. Try something new like snapper ceviche or order up some curry goat for dinner! When you need to satisfy your sweet tooth, head over to Sweetness Bakery for some delectable desserts or homemade breads. You can try their famous cheesecake or iced coffee cake with coffee ice cream and espresso sauce drizzled on top.
Nobu Restaurant
This restaurant in Palm Beach is the place for Japanese and Korean fusion cuisine. You can find an impressive array of favorites on their menu, like the spicy tuna tartar. This restaurant is known for their exotic and exquisite food and beautiful ambiance.
Black Barracuda Sushi and Steakhouse
Black Barracuda Sushi and Steakhouse is a modern-Japanese eatery in Palm Beach. With a fresh and colorful décor, this restaurant offers the best of both worlds; sushi and steak. The chefs are always coming up with new pieces to create an exciting menu. Recent favorites include the "Dole Hamachi", which features yellowfin tuna dipped in soy sauce, sesame oil and served with scallions on top of crispy tempura chips. If you are looking for an authentic Japanese meal or a romantic date night, this is the place for you!
India Shop
India Shop is a restaurant in West Palm Beach that has an extensive menu. With an impressive selection of Indian dishes, this restaurant is perfect for anyone looking to try a new cuisine! If you want to enjoy some food without leaving the area, India Shop is just the place for you.
Cafe Brazil
Cafe Brazil is a popular brunch spot in West Palm Beach. This restaurant is known for its Brazilian-inspired dishes and pastries. If you're looking for a healthy meal, Cafe Brazil offers options such as quinoa bowls and acai bowls. If you need to grab breakfast on the go, Cafe Brazil also offers breakfast sandwiches for those in a rush. The restaurant specializes in fresh ingredients, so you can be sure that your meal will be healthy as well as delicious. This restaurant is perfect for anyone who loves trying new dishes. With a wide variety of options, there are many ways to try this place!
Shula's Steak House and Oyster Bar
Shula's Steak House and Oyster Bar is one of the most well-known restaurants in the area. This place has been open for more than 45 years and is still going strong! The décor is classic, but with a modern twist. The restaurant offers affordable steak and seafood dishes. If you want to impress your date, this is the perfect spot. Thundercloud Subs Thundercloud Subs offers fast service at great prices! In just minutes, you can walk out with a sub made from fresh bread and your choice of meat or vegetables. All subs come with your choice of lettuce, tomato, sweet onion, pickle slice, banana peppers and a side of honey mustard. They also have many specialty subs like their famous subs loaded with hot dogs or pepperoni pizza slices! Pizza by Alex Pizza by Alex offers an array of delicious pizzas to satisfy any craving. They have plenty of different options that are sure to please even the most finnicky of eaters! The crust on their pizzas always has just the right amount of crunchiness to it without being too hard or chewy. You can choose from a variety of different toppings like chili peppers, jalapenos, bacon and more for added flavor.