Little Havana Florida
Restaurants in Little Havana – If you're in the Little Havana Florida area be sure to check out the restaurants. In Little Havana you'll find seafood, Italian, Japanese, Cuban and of course Latin American food. Some places are expensive but there are places that offer good food at reasonable prices. You'll find a lot of Cuban restaurants. Be sure to get a Cuban sandwich. You'll enjoy these. There are also quite a few barbecue places. Barbecue in South Florida has a wide variety because folks from Georgia, Alabama, Tennessee, Texas and the Carolinas all vacation here. So you get taste all kinds of barbecue.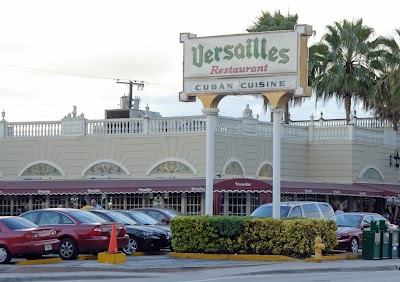 Photo Courtesey of: Versailles Restaurant Cuban Cuisine
Did you know that Versailles Restaurant Cuban Cuisine rates 4.5/5 based on 11156 total ratings?
Reviews for Versailles Restaurant Cuban Cuisine
Carolina Gonzalez
5/5
a month ago
Versailles is one of my favorite restaurant ever. 10/10 always happy with the service and food. Everything is amazing. I come here probably 3-4x or more a week. I some time even come twice a day for breakfast & dinner. So delicious! I either do take out or eat at the restaurant. I just love this restaurant so much and every time I am there I feel like I am home. If you want true delicious, yummy and authentic Cuban food Versailles is where is at!
Clinton Tran
5/5
a month ago
This place is amazing. Great Cuban food with so many choices. Great service and it was fast. Since this place is known for top Cuban food, there is always a line to get in. But since they work very efficiently, the wait is not too long and definitely worth any wait. Delicious quality food with reasonable prices. You are gonna want to order and sample every dish.
Karen S
5/5
7 months ago
We are staying in Key Largo and this restaurant was recommended by a friend who used to live in Miami as a great place for authentic Cuban food. She was right! We went for lunch and ate outside. The service was friendly and quick. Our food portions were generous and delicious! I would go again and again to try different things. Their menu is extensive and very reasonably priced. All in all, a great experience!
A world-renowned Cuban-American eatery located in the heart of Little Havana. Founded in 1971, this restaurant has become a staple of the Miami culinary scene for its tantalizing flavors, warm atmosphere and rich culture. It is well known for its unique take on traditional Cuban dishes, as well as its strong commitment to using fresh ingredients from local Florida farms.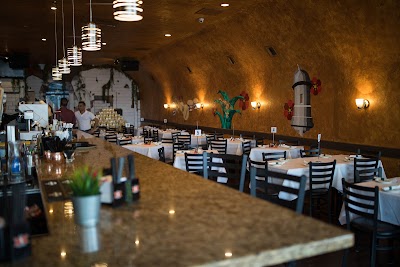 Photo Courtesey of: MOFONGOS RESTAURANT
Did you know that MOFONGOS RESTAURANT rates 4.5/5 based on 1560 total ratings?
Reviews for MOFONGOS RESTAURANT
May D
5/5
5 months ago
Love💯 This restaurant super good food. Valeria was super friendly nice above and beyond and Stefanie super cool very attentive, we went this past weekend and every time we go back to Miami I will be there. I will give them 20 out of 10 ⭐️.
Dorian Hill
5/5
2 months ago
We opted to dress up because it's a great restaurant, but you should be calm. The cuisine is delicious, and you don't want to miss out on it because your clothing are too small. I truly enjoy the flavor of the dish. I couldn't seem to put a halt to my feasting. Thank you so much to the chef who prepares meals for us. You performed an excellent job!
William Thompson
5/5
4 months ago
The food took EXTREMELY long to come out but. Luckily we had Kenny G who made the wait fun. Great service from Kenny he recommended all the right things, seemed to have an answer for everyone's questions at the table. The food is always great but this guy made it better!!!!
For over 10 years, Mofongos has been serving up delicious dishes from all over Latin America and beyond. Their menu includes a variety of traditional classics as well as innovative fusion creations.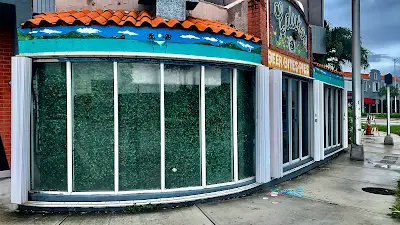 Photo Courtesey of: EDUKOS Beer House
Did you know that EDUKOS Beer House rates 4.7/5 based on 193 total ratings?
Reviews for EDUKOS Beer House
Matthew Bowyer
5/5
2 weeks ago
This place has a great vibe and super cozy feel. The people here are friendly and attentive. The food was respectable. Happy I came.
Jeffrey Zellner
5/5
3 weeks ago
Stopped in before a Marlins game and had a really enjoyable experience. The bar tender was knowledgeable about the drink options and was very friendly. Definitely worth a try if in Little Havana or before a ball game.
Located in the heart of Miami's food and beverage scene, EDUKOS offers its guests an unforgettable dining experience. From the moment you walk in the door you'll be immersed in a warm and inviting atmosphere with a rustic interior design that will make you feel right at home.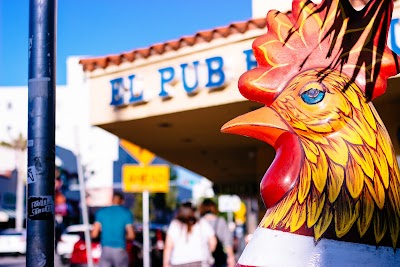 Photo Courtesey of: El Pub Restaurant
Did you know that El Pub Restaurant rates 4.1/5 based on 1921 total ratings?
Reviews for El Pub Restaurant
mysteryD 813
5/5
3 weeks ago
I was just walking around and saw this place, liked the look, so me and my wife went in, and the food and service was, above expectations. The service was excellent and the portions are great. I highly recommend this restaurant. The live music was phenomenal, he made the dining experience that much better. Kudos to him.
Annerys Gonzalez
5/5
3 months ago
Amazing food and even better service. Katy, our server, was so helpful in giving us recommendations as it was our first time. Absolutely everything we had was delicious and both my husband band and I left our plates completely empty.
Zachary Rachal
1/5
3 months ago
Let me start by saying I have never written a review of any restaurant or business before during my 27 years of life on this planet. Went here on a Sunday afternoon with 4 friends to get a quick drink and bite to eat. Our experience started by trying to find a hostess or employee to seat us or put us on a waiting list. After searching for a few minutes we finally asked the bartender who told us to seat ourselves. We opted for the outside seating and proceeded to bus our own table because there was no one cleaning the 4 empty tables filled with leftover plates and cups from the previous parties. We took our seats and then waited for the waitress or waiter to come by our table. The waitress finally noticed us and came to take our drink orders. She was nice but quickly left the table without getting our orders when we tried to decide on an appetizer. Another 15 minute wait later saw her finally come back to the table to get our order. We placed an order for waters, sangria, sodas, and our lunch items. After another 20 minutes or waiting I got up and found cups and a water container to pour my table drinks. The waitress rarely checked on our table from this instance on, and did not bring us silverware or napkins till we got our food and drinks AN HOUR LATER; and only after we asked her. The food was good but the service was atrocious. Probably the worst I have ever personally experienced. About halfway through our time at this restaurant the crowd thinned out so there was no real excuse for the way we were served. We had to find our own ice and our own straws during our time there because they were never offered to us. The waitress and waiter working the outdoor area seemed to be fighting and did not try to hide it our put their issues aside to better serve their customers. I'm extremely disappointed in my experience here because I had heard several good things about them in the past. This experience was unacceptable and I would encourage anyone who is considering trying this establishment to take their business elsewhere. The one star rating is for the food alone. Nothing else about this place was remotely impressive. I would have been better served at the McDonald's down the street. Avoid like the plague.
El Pub Restaurant Miami, where the delicious flavors of Cuban-American cuisine will transport you to a different world. Enjoy traditional dishes like ropa vieja or try something new like our signature six-course tasting menu. Their restaurant has been serving locals and visitors alike since 1994. They feature live music from local bands, creating an unbeatable atmosphere that is both relaxing and energizing.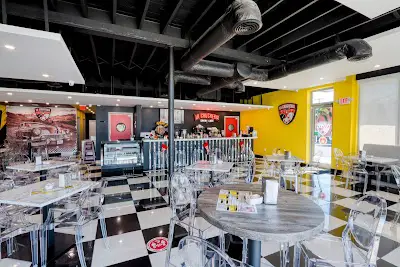 Photo Courtesey of: La Chucheria Sport Cafe
Did you know that La Chucheria Sport Cafe rates 4.8/5 based on 116 total ratings?
Reviews for La Chucheria Sport Cafe
Carlos Alamilla
5/5
a month ago
This is a new Cuban restaurant in Little Havana and the food was delicious. The fresh made lemonade on a hot day hit home. The Cuban Sandwich was very delicious and cut evenly with all the trimmings. The owner Jesus always welcomes his customers on a personal basis. Plenty of seating and plenty of parking on 27th Ave parking lot. A gem in Little Havana.
Carlos Blanquicett
3/5
5 months ago
This place was ok. The quality of the food was at home quality presentation was great I give them that. My Wife and I both order 4 cheese spaghetti one with chicken one with shrimp. The shrimp was 6.. not enough so she got more. They're prices are okay for business but not for me as a Food Spot Reporter.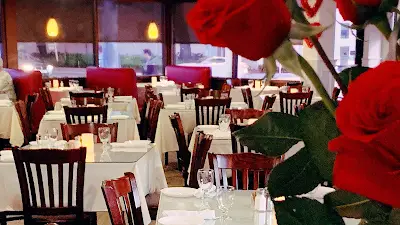 Photo Courtesey of: La Casita Restaurant
Did you know that La Casita Restaurant rates 4.5/5 based on 964 total ratings?
Reviews for La Casita Restaurant
Jose Prats
5/5
a week ago
Best fried malanga chips; next to my mom's of course 😁. I love coming here because of the authentic traditional Cuban restaurant vibe that reminds me of the Cuban restaurants I grew up going to in New Jersey. The wait staff is genuinely friendly and will greet you with warm welcome with prompt service. The ambiance is quite relaxing with pleasurable instrumental classics playing in the background. The ambient chatter noise in the dining room was adequate which speaks to the clientele culture of good hard working families enjoying delicious Cuban cuisine. Excellent 👌 Food.
Juan Ramirez
5/5
2 months ago
Can here for father's day without a reservation. I'm so glad we chose this over Versailles. They were very accommodating to a larger group. The staff was fast and friendly. The prices were excellent. The quality of food was amazing. The best sangria I've ever had!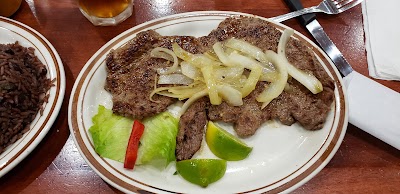 Photo Courtesey of: Belinda Morales
Did you know that Caribe Cafe Restaurant rates 4.3/5 based on 758 total ratings?
Reviews for Caribe Cafe Restaurant
Topa
5/5
3 months ago
Excellent place to eat, affordable for the amount of food you receive. The staff are very friendly (mostly spoke Spanish) But great food! Parking is tight but do able. They even have a walk up window. Don't forget to try the deserts and espressos if you have room.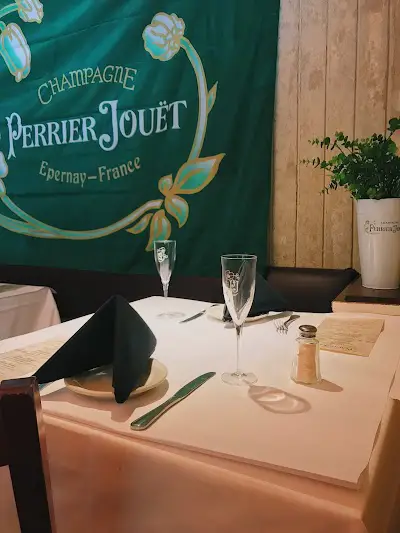 Photo Courtesey of: Caffe Italia
Did you know that Caffe Italia rates 4.6/5 based on 610 total ratings?
Reviews for Caffe Italia
Fabio Baires
5/5
a month ago
It was my very first time here, coming from West Palm Beach to Miami . Great service and excellent food. Affordable prices. . totally worth the one hour and a half drive. Will visit again and I highly recommend it.
Carlos Alamilla
5/5
a month ago
The best LASAGNA in MIAMI. I have been going to this restaurant for over 20 years and the food and service continues to be consistently good, with a large selection of wines specially MALBECS from Argentina. A place everyone must go to satisfy their inner palates.
Maya Mariee
5/5
4 months ago
I am not exaggerating when I say that I would take a bullet for whoever made me some of the most amazing food I have ever had in my 18 years of life. I am an EXTREME foodie and travel tons, and this little authentic corner restaurant has made me rethink every other Italian food that I've ever eaten. The staff was wonderful and always checking up on us, and it was overall a great experience. I actually love you all.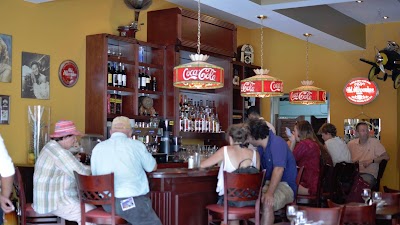 Photo Courtesey of: Old's Havana Cuban Bar & Cocina
Did you know that Old's Havana Cuban Bar & Cocina rates 4.5/5 based on 2451 total ratings?
Reviews for Old's Havana Cuban Bar & Cocina
Lydia
1/5
10 months ago
This place has a great hostess and the live band music was amazing! Bus boy was really attentive and helpful 10/10 which is the only reason I would even want to give this place a 1 star. Our waitress never gave us our coffee and never checked on our table. We were there for 1 hour and she NEVER came back to our table. The busboy had more interaction with our table than her. She came over AFTER we finished eating to ask if I wanted my coffee. Are you serious? Apparently tip is included on the bill which would explain why she didn't care to help us. She was too busy talking to the hostess and the cute bartender to pay attention. I don't understand what we did wrong. Is it because we are Asian? I have fluent English and we were polite the whole time. Either way I will never come back or ever recommend anyone here. This was the first restaurant we went to in Little Havana and I am extremely disappointed.
Isabella Garner
5/5
5 months ago
This place is amazing! From the authenticity of the food to the music! My family and I ate there tonight and it was a great decision. Their flavor is so vibrant and amazing in general. The server was kind enough to recommend a few things for us to try and she did not disappoint. Their dessert there is better than amazing. We will be returning very soon!
Danica Bahadur
5/5
a week ago
Amazing food, amazing atmosphere! Our first visit to this restaurant and bar and we were NOT disappointed! Everything we ate from apps to dessert was all delicious. The Cuban live band was topping to an already outstanding experience. We sat at the bar and the Bartenders were friendly and professional. Big thanks to Ernesto. Definitely recommend this restaurant and looking forward to eating here again very soon!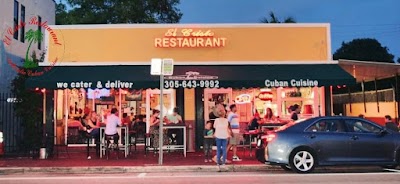 Photo Courtesey of: El Cristo Restaurant
Did you know that El Cristo Restaurant rates 4.3/5 based on 1249 total ratings?
Reviews for El Cristo Restaurant
K'Bella HOOk
5/5
2 months ago
I'm Haitian American and they treated me very good.. my friend is African American and she also loved it. Overall our experience was great the male manager was very nice. I observe him taking the time out to put silverware's inside of napkins as the staff started to get busy. The meal portion was excellent. We were the 3:35 crowd
Kev Sparrow
5/5
a month ago
My girlfriend and I visited Miami for a few days. We went to South Beach for dinner a few nights and spent a good amount of money in doing so. We stopped in to get lunch and was incredibly impressed. Best Cuban sandwich I've ever had. Impeccable service despite the language barrier. If we come back to Miami we are absolutely coming here again.
Глеб Карасик
4/5
2 months ago
We enjoyed the place. Food was very nice. Service was also good and fast. We set outside and went for shrimps and fish. Nice cool Mexican beer. Lunch for 2 is $100 Espresso was surprisingly good, but with sugar (they didn't ask about it) mojito was also too sweet (US specific). After the meal you can enjoy a freshly made cigar from the local cigar shop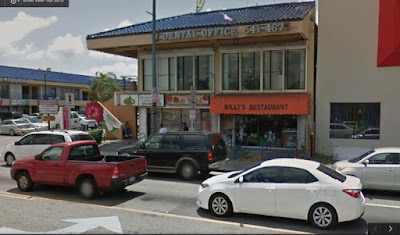 Photo Courtesey of: Milly's Restaurant
Did you know that Milly's Restaurant rates 4.3/5 based on 655 total ratings?
Reviews for Milly's Restaurant
Janae Catt
5/5
5 months ago
The food, the ambiance, the service… It was like going to see family that misses you! They take CARE and put live into every part of the interaction. From a chilled glad of water to cool me down from the HOT day upon arrival to the delicious cuisine to the awesome vibes that permeate the place…I totally recommend this restaurant to ALL! Can't come?? Order delivery.. Don't miss out!! #yum!!!
Karina Sanchez
1/5
3 months ago
The food was really good but the customer service was horrible. Didn't check up on us if we needed anything, took long to serve the food, and forgot our drink so we had to repeat ourselves again. I didn't want to leave a tip so when she over heard me say I wasnt going to leave a good tip she took the bill back and added their own tip. Do not recommend if you want to have a good time and feel welcomed.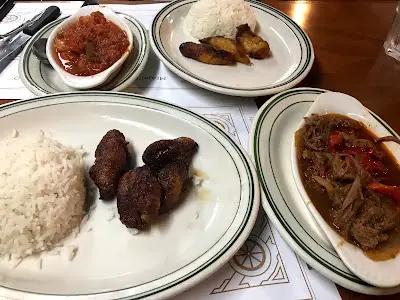 Photo Courtesey of: Hoan Thanh
Did you know that Cafe La Carreta rates 4.4/5 based on 117 total ratings?
Reviews for Cafe La Carreta
Robyn Whittaker
4/5
9 months ago
All the foods item available here really looks good and tastes even better. I really enjoy the foods and drinks in this cafeteria because it was really mouthwatering and thirst quencher. A truly wonderful place to enjoy good food and amazing service! Strongly recommended to all!