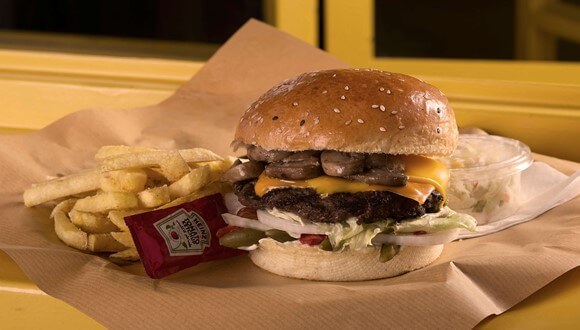 Are you a burger lover? Do you want to sink your teeth into the juiciest, biggest and most delicious burgers in Miami? Well, look no further! We have compiled the ultimate guide to Miami's biggest burgers. Whether you're a local or visiting for the first time, this guide will show you must-try restaurants that offer mouth-watering burgers. From classic cheeseburgers to quirky combinations featuring unique toppings, we've got it all covered. So get ready to indulge yourself with our top picks of the best burgers in Miami – be prepared to leave feeling full and satisfied!
| Restaurant | Location |
| --- | --- |
| 109 Burger Joint | 141 SW 7th St, Miami, FL 33130 |
| IBurger | 36650 SW 192nd Ave, Homestead, FL 33034 |
| 305 Degrees Burgers Bar | 3190 Commodore Plaza, Miami, FL 33133 |
| The Habit Burger Grill | 16400 SW 8th St, Miami, FL 33194 |
| Al Carbon Land & Sea | 777 Brickell Ave, Miami, FL 33131 |
| BurgerIM | 78 SW Canal St, Miami Springs, FL 33166 |
| Vice Burger Downtown | 2911 Grand Ave #400d, Coconut Grove, FL 33133 |
| Kush | 2699 Biscayne Blvd #2, Miami, FL 33137 |
| Burda Midtown | 10162 W Flagler St, Miami, FL 33174 |
Classic Cheeseburgers: Where to Find the Best Traditional Burger in Miami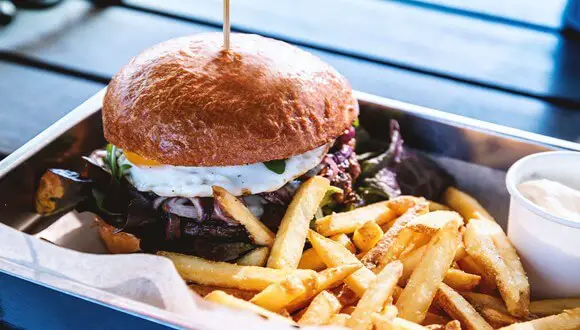 When it comes to traditional classic cheeseburgers in Miami, there are a few exceptional restaurants that bring their A-game.

One of the standout places for delicious burgers is Pincho Factory, with multiple locations throughout the city. Their menu features an array of tasty burger options, from the classic Fiesta Burger topped with guacamole and salsa to the mouth-watering Toston Burger sandwiched between two crispy plantain buns.

Another go-to spot for fans of hearty burgers is KUSH Wynwood. This restaurant has been serving up some of the biggest and most creative burgers in town since 2014 – using locally sourced ingredients wherever possible.

The Frita 305 burger which boasts a blend of beef and chorizo topped with pickled red onions and potato sticks is a fan favorite, but you can't go wrong with any items on this unique menu.

Overall, whether you prefer your burger simple or stacked high with various toppings, Miami's big-burger scene will not disappoint. From fast-food joints to upscale establishments- there's something here that caters to everyone's cravings for crunchy patties and savory sauces!
Beyond Beef: Restaurants Serving Up Delicious Non-Beef Burger Options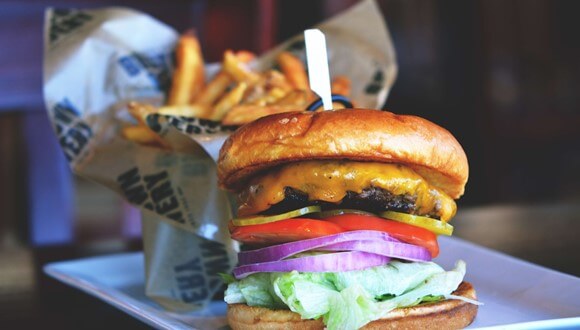 Beyond Beef is the newest trend in burger options, and Miami has no shortage of restaurants jumping on board. This non-beef option is perfect for vegetarians or people who want to reduce their meat intake but still crave a classic burger taste. One popular spot for Beyond Beef burgers in Miami is Pincho Factory, offering a range of plant-based options such as "El Túpac," which features crispy plantains and vegan mozzarella cheese.


Another restaurant serving up delicious non-beef options is KUSH Hospitality Group. Their flagship location includes Kush Burgers, where you can find unique creations like the "Impossible Burger," made with a patty that looks and tastes like traditional beef but contains zero animal products.

The Ultimate Bacon Burger: Top Picks for the Ultimate Bacon Lover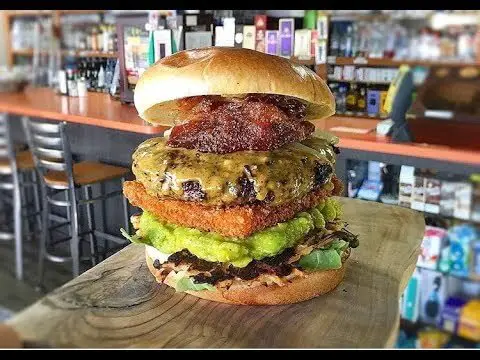 Attention all bacon lovers! If you're on the hunt for the ultimate bacon burger, Miami has some great options to satisfy your cravings.

Here are our top picks for satisfying your inner bacon connoisseur with every juicy bite.

First up is LoKal Burgers & Beer's Frita Cubana Burger which features an all-beef blend and chorizo patty topped with guava jelly, cilantro aioli and house-made spicy mayo sauce served on Cuban bread buns. Thick slices of applewood smoked pork belly add that extra smoky flavor making it a champion among local foodies.

Another must-try place is Kush Wynwood's Johnny Utah Burger – a 9 oz beef pattie doused in homemade chipotle-marmalade with crispy onions rings, pan-seared hash browns and candied bacon pat-top send taste buds into overdrive.

Miami is filled with incredible burgers highlighting unique flavor profiles perfectly complemented by one of America's favorite meats– make sure you indulge yourself in these savory treats creating unforgettable experiences for both visitors and residents alike!
Miami's Most Instagrammable Burgers: Where to Get the Perfect Burger Shot
If you're looking to capture the perfect burger shot for your Instagram feed, Miami has plenty of options that will leave your followers drooling. One spot known for its Insta-worthy burgers is BurgerFi, a chain restaurant with several locations throughout the city.

Their burgers come in a variety of sizes and can be customized with toppings like bacon, avocado, and even mac & cheese. Plus, their minimalist décor makes the ideal backdrop for any photo.

Another great option is Kush Wynwood again, which offers an extensive menu of creative burgers made with local ingredients. Some fan favorites include their Frita burger topped with guava jelly and crispy shoestring potatoes or their Fire In The Hole featuring spicy chorizo sausage and pepper jack cheese.